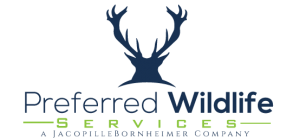 This is a subject that hits close to home as I went through a stage often a young business goes through.  I hired a friend of a friend to build my first real website.  How cool and amazing a process this was!  I had recently lost my mentor and friend, the person who taught me the business of Wildlife damage control and how to deal with Nuisance wildlife here in Western NY.  So through a friend who did pesticide application I met a gentleman who would set up my first nuisance wildlife website! For a young business this was the best decision I ever made.  Who else in Rochester or Buffalo would do this for $1000 dollars and removal of the red squirrels at his apartment?  Time went by and to make a long story short his commitment at this starting point prompted me to sub-contract him full time to manage my site, marketing, and various paperwork and sales jobs.  I thought this was a good idea, I mean why not he'd proven and sold himself to be reliable?  Here's the thing. As your needs change, and as you grow. The person who can build a low budget site, and who had tried to do his own bills through quickbooks may not be the person to handle your company.  You hire a better company, you do some yourself, you improve and you hire to fill in the gaps with qualified work and workers ( I would recommend contracts too as this gentleman ended up stealing $4000 dollars through a credit card on file for a separate venture).
When it comes to nuisance wildlife it's no different.  Is your project small?  A squirrel or two?  Brand new small problem?  Go ahead and price shop.  Go ahead and hire any qualified nuisance wildlife control operator licensed with New York State.  If you've had problems for years, if your house or business is larger, or historical hire JacopilleBornheimer.   We have a reputation of fixing the hard problems.  Do you need a job to go through insurance?  We have worked with local and national insurance companies over the years. Our desire is to solve your nuisnace wildlife problem.  Whether its squirrels in your attic in Rochester, Bats in your historical office building in Pittsford, or a raccoon in Chili we are the company that solves the problem, seals the entry point(s) and warranties work we've done.  Theres no putting a bandaid on the wound with us.  We deal in permanent wildlife solutions, habitat modification, and lasting results.
Maybe you to have hired the wrong company.  Maybe they've ran off with your money and left you stranded with a problem that was never fixed.  I can promise you this.  We aren't that company.  We've been down that road personally and we don't want you to have to endure what we've gone through.